The world of Russian fairy tales is a magical world and a child would lose himself in it with pleasure . He empathizes with the heroes, gets angry with the villains and loves the good characters with all his heart.
The more a child is familiar with fairytales, the more luxuriant is his imagination, the better is his creativity.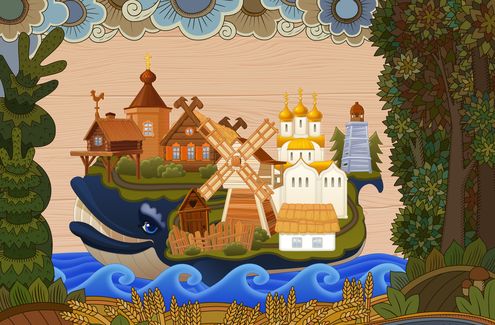 We suggest that you should introduce your kids to the Russian fairy tales in the form of colorful puzzles . If you have already told them about the Little Humpbacked Horse, the Firebird, the Fish Whale, then the kids will be happy to see familiar characters and stories. If not then this is an excellent opportunity for a kid to dream on the theme of fairy tale characters.


The new Tim the Fox-Puzzle levels named "Russian Fairy Tales» is a new small world in puzzles from Tim, made in the best tradition: great graphics, nice animation, different levels of complexity, surprising cartoons at the end.
Show your child the amazing world of Russian fairy tales!
Tim The Fox – Puzzle — AppStore