There are huge amount of phones and tablets. Its number is constantly growing and kids play with them often more than parents.
We have kids too. And we want them not just play but to learn something new. Kids ask for new games almost every two weeks and finding good ones every time is a problem.
There are two types of games in the market. The first type is educational games which is often boring and kids play with them only for several days. The second type games is entertaining games. It is not useful, just waste time and have no educational value.
So, in April 2012, we've decided to start development of quality educational games for small kids of age 2-7.
Quality games must have beautiful graphics, fascinating story, unobtrusive training. Games should be different for various age groups so we considered this when we develop our projects. Our games have cartoon graphics, amusing gameplay and gently included educational tasks.
Quote from Tim the Fox CEO, Alexey Vasilyev: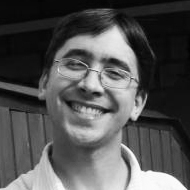 "I've heard about AppCampus 28 May 2012 and I think that application request can only made up to 31 May. So we create presentation in great rush. Then was a lot of thinking and speculations, and happy celebration when we received approval in September 2012."
With the great help from AppCampus, we released our first game in February 2013. It had a lot of bugs at start, and also it had bad english voiceovers, which then was recreated from scratch. When all was fixed – download numbers all around the world start to grow.
We checked out how children played our game, what they like, what – not so much. In late April 2013 we released second game – Tim The Fox – Puzzle, and regularly add new levels to it up to December 2013. First half of 2014 spended in porting games to Apple AppStore and Google Play, second – in porting Tim the Fox to Windows Store and creating Tim the Fox – Paint.
In May 2014 we participated in GMIC 2014 Beijing as one of successful AppCampus Teams. There we got a diploma as one of the TOP-30 Best Mobile projects.
At now we released 5 projects: Tim the Fox, Tim the Fox — Puzzle, Tim the Fox — Paint, Tim the Fox – Travel and Tim the Fox — Puzzle Tales.
First one, Tim the Fox – is full voiceovered game for kids aged 2-4, consisting four mini-games.
Second was Tim the Fox – Puzzle – simple puzzle game with beautiful graphics and animation. We released puzzle in two manners: free and paid, with different sets of levels.
Third and just released – Tim the Fox – Paint – is a educational game all about numbers (despite the fact that you need to paint a picture).
Quote from Tim the Fox Lead Developer, Roman Kopylov: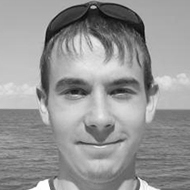 "When we started Tim the Fox project, we have no experience in mobile development. At the beginning we make almost all errors we can. But now we can make great things."
Our games are very appreciated by kids, and we now got more than 550 000 downloads and a lot of good reviews. We quckly get to TOP-3 in Educational Games category on Windows Phone, and now also in top chars in other stores.
And now we are working on other interesting games. Check out for news at our blog: http://timthefox.com/blog/.